Different ways to obtain finance for small businesses
As a small business, there are many times you may need to obtain extra finance for your business whether it is to buy a new piece of machinery, to enable you to hire more staff or simply grow your business and the market you are focusing on. There are times when profit from sales can cover the additional costs but to grow you need a lot of cash and this is where a big cash injection can help your business.
Commercial finance options for small businesses
There are many different ways that you can obtain finance for your business regardless of your circumstances. They are:
Bank loan or overdraft
The bank is usually the first place that most businesses go to in order to obtain finance. However, bank loans are quite difficult to get, especially as a small business, due to their strict restrictions. Many requests for bank finance are rejected, a higher proportion than are accepted, but if you enter your meeting with the bank prepared with figures, projections and evidence, they is a stronger chance your loan will be accepted.
Generally, loans are arranged for specific purchases but an overdraft is a good option for businesses who only need a short term solution to their cash flow problems. It is usually used to cover fluctuating cash flow needs to smooth over the difference between payments in and out of the business. Overdrafts are reducing in popularity perhaps because of greater use of invoice finance.
You can find out more about business banking facilities on our dedicated banking facilities webpage.
Credit cards
A credit card can be a good idea for occasional purchases and unforeseen circumstances, such as fixing a machine that urgently needs repairing. It is quick and does not involve making an application to a lender. However, it is best not to use a credit card to fund the longer term needs of your business and it should not be relied upon.
This is because if you can't keep up the repayments, you could get into serious debt and your credit score could also take a hit. Additionally it is very expensive both in terms of interest rates and penalties if you pay late.
Factoring
This finance method is beneficial for B2B businesses which issue invoices. A factoring company will deal with collection of invoices on your behalf and they will pay you a percentage amount of the invoice upfront, usually around 80% or less. When payment has been received from your debtor they will send through the remaining percentage to you less their charges. This takes away the stress of chasing up invoices and prevents your cash flow from being affected drastically by late payments.
Discover more about factoring and the process of it on our dedicated factoring page on the website.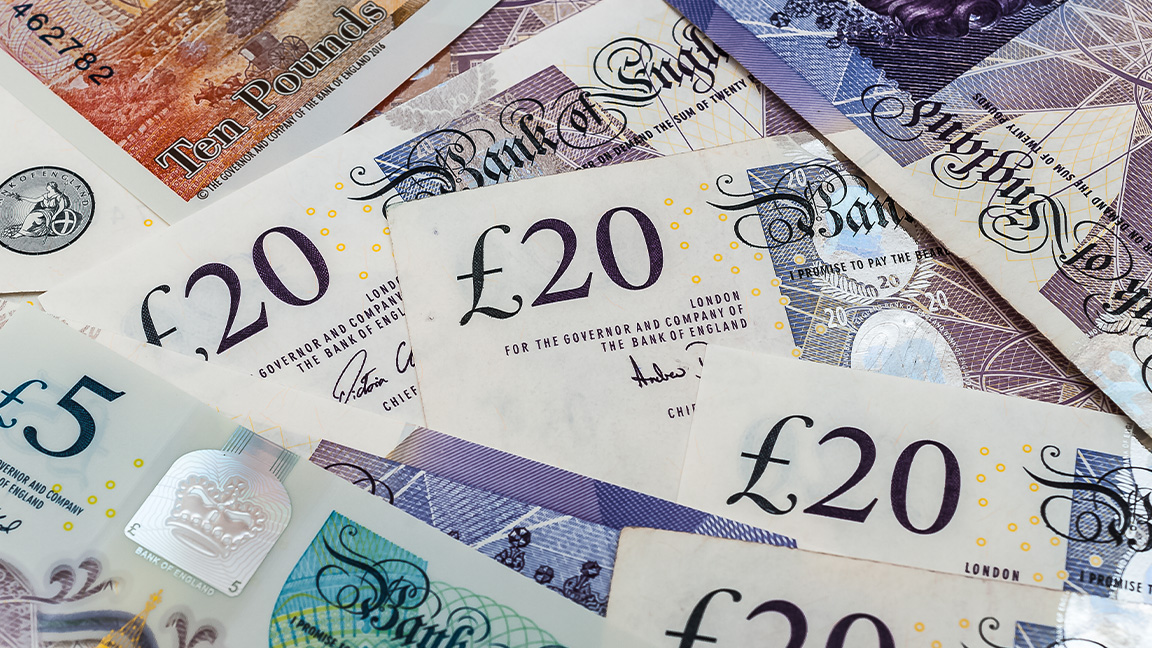 Asset finance
Asset finance works in much the same way as a mortgage where you borrow a certain amount of money against something; in this instance, a fixed asset of your company such as machinery or a fleet of lorries. You borrow money against an existing possession and if you cannot keep up repayments, the asset will be repossessed.
This can be useful for companies wanting to spread the cost of new equipment or indeed to refinance existing equipment to release a cash injection for the business.
You can find out more about how asset finance works on our dedicated page on the website.
Crowd funding
This way of obtaining finance enables businesses to gather funding from a number of different sources such as investors, big business and the public. The whole process of crowd funding is usually conducted online through a variety of different websites, such as Kickstarter.
On these sites, entrepreneurs talk about their business and set the amount they wish to raise. People donate as much or as little as they like and donators can obtain special privileges such as business shares, gifts or being one of the first to receive a new product.
But if you are new to the concept it is not without its drawbacks – so take advice from a specialist broker.
You can find out more about crowd funding in our latest blog.
Attract an investor
Investors are wealthy individuals, usually in business themselves, who provide capital for start-up businesses. The capital they provide is usually the first round of funding for the business, known as the seed money. Having an investor on board can help your business financially and it makes it more attractive to any future investors.
They tend to invest small amounts in business terms but it could be just what your business needs to get things started. However, be aware that it can be difficult to get an investor on board, they are usually inundated with proposals so you will really have to stand out to catch their attention.
Your business needs to be presented in a way to make it appear an attractive investment. A specialist broker can help.
Raise money from family and friends
This can be a good solution for short term solutions for your cash flow generally when small amounts are required but it is not something that would be recommended for longer term borrowing. This is great if the money helps and you can pay straight back but failure to repay could potentially put your business and personal relationships at risk.
Government grants
There are many funding and assistance schemes and grants for small businesses on offer from the UK government. From regional schemes to research grants, culture grants to industry-specific grants, there is plenty money out there waiting to be claimed by the plethora of small business across the UK. If the idea of applying seems daunting, there are specialists offering this service.
To find out more about government grants read our recent blog and to see what you are eligible for, visit the gov.uk website.
Why Choose us?
Our years of experience working in this sector means that WF Financial Solutions are perfectly placed to assist you in raising business finance. Whether you are a sole trader, partnership or a limited company. As well as having access to numerous sources of finance, our team includes ex-bankers to help deal with your requirements.
We know what finance suppliers are looking for and we can help you prepare a good case to secure the right deal and to take the stress out of the process.
So for further information regarding the different types of commercial finance, what we can offer you and how we can help your business. Simply get in touch with us and ask for your free, no obligation quote.
Some of the partners we work with...
Why Choose Us?
WF Financial Solutions is an independent broker of invoice, asset and trade financing solutions with links to lenders of all sizes and specialties. WF Financial Solutions has helped many clients through the range of lenders and their varying services and are proud to offer advisory and introductory services to finance providers that suit your needs.