Guide to Mortgages for Company Directors
If you're a company director, you may be finding it tricky to obtain director mortgages. If that sounds familiar and if you've toiled over the process of finding limited company director mortgages, we've got some good news: it is possible to get a great deal and many lenders will welcome you with both arms. You just need to do your homework.
This guide to commercial mortgages for company directors is designed to help you get the loan you need. The mortgage criteria for company directors isn't that different to the average Joe on the street, but there are some key factors to bear in mind when hunting one down.
However, if you're not yet a company director but are planning to become one, we should start with the basics…
What is a limited company director?
Company directors are appointed by limited companies to manage the day-to-day business activities, finances and operations. The role comes with significant responsibility and most directors are tasked with making key commercial and strategic decisions which will benefit both the company and its shareholders. Directors can be held personally responsible should something go wrong with the company, which places them in a higher risk category when it comes to director mortgages
How do directors get paid?
Directors usually join the rest of the workforce on PAYE. Whatever the arrangement, directors are usually paid a combination of basic salary topped up with dividends. The salary itself is sometimes set purposefully to a minimum in order to avoid higher tax brackets and focus directors on raising the profitability of the company to gain handsome dividend payouts. From April 2016 it has been proposed to make sweeping changes in personal taxation on small business dividends
Limited company director mortgages
Most lenders will view directors as being self employed. As a result, director mortgages can sometimes be harder to maintain; checks can be more intense and the amount of paperwork required can result in quite a headache for the applicant.
How can company directors prove their income?
In order to obtain limited company director mortgages, you'll need to prove your income. That might sound a little daunting and troublesome if the money you earn consists of a mixture of basic salary (which, often, can be on the low side) and dividends. The latter, by their very nature, can fluctuate and guarantee isn't always there. So, how can you prove to lenders you're good for the income you claim is yours?
Firstly, you'll need to calculate your income. Most accountants will recommend that company directors take a salary up to the tax-free threshold in order to leave cash in the business and instead rely on dividends as a top up. Therefore, a solid grasp of your average dividend payouts will do you well when talking to lenders (as will having copies of previous dividend vouchers to hand).
In order to prove your income you'll need to have some documentary evidence at arm's reach. Namely:
Finalised accounts and/or an SA302 from HMRC
Accounts reference
Last 3 months business and personal bank statements
Most lenders will react positively to the above if they prove you are bringing in the kind of wage and dividend payout you say you are. More lenient lenders may be happy with just the SA302, while others will want all of the above. Mortgages for company directors are hard to come by, therefore it is sensible to have everything to hand, just in case.
Self-certification
If the thought of dealing with lenders to obtain a limited company director mortgage fills you with dread, there is another option, but we advise treading with caution. 'Self-cert' mortgages are not supported by the City regulator and have courted much controversy, but recent new entrants to the practice have been inundated with applications.
This Guardian article is worth a read before you head down the route of self-certification, but we highly advise against this practice.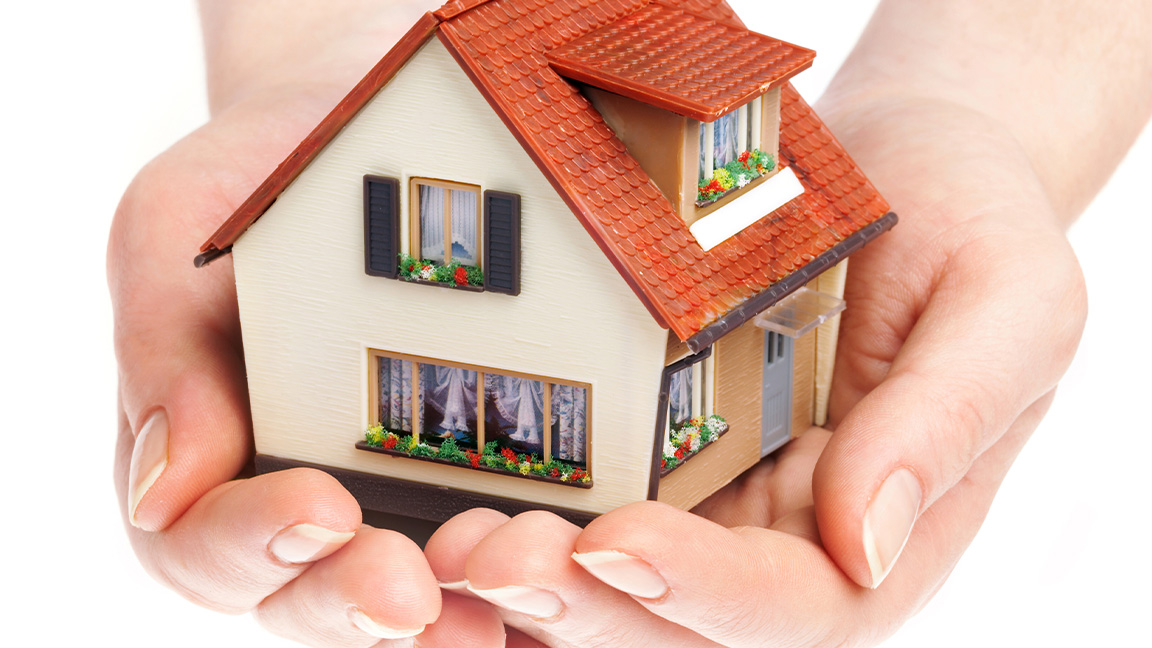 Types of director mortgages
There are three main mortgage types company directors will want to consider. Let's look at each in turn:
Repayment mortgage
A repayment mortgage relies on monthly payments from the borrower which pay off both the capital borrowed and interest accrued. They are set fixed term at the end of which the full amount must be repaid and the balance settled. Repayment mortgages are usually the best way to go when it comes to mortgages for company directors. This is because you'll be making positive progress towards being debt-free with each monthly installment.
Interest-only mortgage
If funds are tight, interest-only mortgages offer a way of getting on the property ladder without breaking the bank. Rather than paying back any of the capital borrowed, the monthly payments are instead set against the interest accrued. The borrower is then expected to pay off the capital at the end of the loan period. These types of director mortgages are best avoided, as there is a real chance you could land in hot water at the end of the loan period if you don't have enough capital or assets to pay back the lender in full.
Endowment mortgage
Under an endowment mortgage, the borrower has two separate agreements. One sits with the mortgage lender, the other with an insurer. The latter is tasked with ensuring the borrower is able to repay the capital by one or more endowment policies. An endowment policy is a life insurance contract designed to pay off the lump sum on its maturity or on death. During the loan period, the borrower simply repays the interest. Although very popular in the 1980s, endowment mortgages have been subject to a great deal of criticism and are best avoided.
Interest rate structures
As a company director, you'll have a wealth of mortgage types to choose from. This is along with an often bewildering array of interest rate structures. We think there are three to keep in mind, and they are the following:
Fixed
With this type of mortgage, the interest rate will remain the same for a 'deal' period defined by the lender. That may be 1 to 5 years, although it is possible to get mortgages with 10 year fixed rates if you look hard enough. Fixed rates are great, because you'll know exactly what you're paying each month. For a company director, budgeting is likely to be a critical factor when looking for a mortgage. As a result, a fixed rate will enable you to do just that. The downside is you may end up paying over the odds if you're tied into a long fixed rate term and the base rate drops.
Variable
Variable mortgage rates are subject to change at any point, and often with limited notice. The percentage decided on by the lender will take into account the Bank of England base rate and prevailing market conditions. This means your monthly payments will fluctuate – sometimes significantly – and not always to your advantage. This makes budgeting very difficult, but can result in significant savings during the months when the rate drops. As a limited company director mortgage, the variable route can be a compelling option.
Tracker
The interest rate for tracker mortgages is linked directly to the Bank of England base rate. If the base rate changes, so will your monthly repayments. Thankfully, the Bank of England usually give us plenty of notice before this happens. So it'll enable you to plan for any savings you're likely to make or any increase in outgoings. Tracker mortgages generally offer better rates than their fixed counterparts.
How much of a deposit will I need?
Mortgages for company directors are usually treated to the same deposit requirements as any other borrower. Generally speaking, you'll be able to borrow up to 95% of the loan required (otherwise known as the 'loan to value' ratio, or LTV).
Directors can often afford larger deposits, and if you fall into that bracket, you'll usually gain access to the more specialist lenders as a result. Such lenders will welcome you with open arms if you have a 15% or more deposit. However, they will be cautious enough to ensure any adverse credit rating on your part is thoroughly investigated before granting the loan.
Conclusion
This guide to director mortgages could quite easily be seen as a guide for all. That is the key thing to bear in mind. As a company director, you'll largely be subjected to the same checks, scrutiny and deals as any other borrower.
However, while you may be able to stump up a larger deposit given your earning potential, you will often be viewed as self-employed by many lenders. That means they'll cast a far closer and often more critical eye on your income. As a result, they will often ask for a considerable amount of accompanying paperwork to prove you're a reliable borrower.
If there's one takeaway from any guide on obtaining a mortgage as a company director, it is that you need to do your homework. Calculate your earnings honestly and ensure you have the paperwork to backup PAYE income and dividend payments. As with anything financial, honesty and due diligence are key. Mortgage lenders will help you buy the home of your dreams if you play by the rules.
Why Choose us?
Our years of experience working in this sector means that WF Financial Solutions are perfectly placed to assist you in raising business finance. Whether you are a sole trader, partnership or a limited company. As well as having access to numerous sources of finance, our team includes ex-bankers to help deal with your requirements.
We know what finance suppliers are looking for and we can help you prepare a good case to secure the right deal and to take the stress out of the process.
So if you are looking to set up a business bank account or move your current banking facility for a better deal, our business banking facilities service could be the right option for you. Call us now for further information or to get your free, no obligation quote.
Some of the partners we work with...
Why Choose Us?
WF Financial Solutions is an independent broker of invoice, asset and trade financing solutions with links to lenders of all sizes and specialties. WF Financial Solutions has helped many clients through the range of lenders and their varying services and are proud to offer advisory and introductory services to finance providers that suit your needs.
Claim Your FREE iPad
Get finance through us and receive a FREE iPad or £400 cash back!
Call us to for a direct quote and advice
0800 084 3923
Open Mon-Fri From 9:00 to 17:00