Christmas can be a difficult time financially for many individuals and businesses alike, but the best thing to do is plan as much as you can to make the season that little bit easier for yourself. There are many things to keep in mind, whether you are a B2B business or B2C, the more you prepare for the better.
Christmas planning for small businesses: What to do
While some businesses see this as their busiest time of year, others see December as their quietest period and a time for shutdown and essential yearly maintenance. Manufacturers, factory workers and construction firms are often those that have their quietest time over the last month of the year in the build up to Christmas. This is in stark contrast to those in the busy retail and hospitality sectors and it is those sectors in particular that need to plan well for Christmas.
To help you, we have put together some of the main areas you should focus on planning for to make the Christmas period that little bit easier for your business.
Plan your finances and payments
The first thing you should do is look at your cash flow and any money due to come in and out of your business accounts over the coming months. By having the clearest picture possible of your finances, you can plan for the Christmas period and the money you should have available over those months.
Make sure you plan for every eventuality such as bills, stock orders, larger than normal expenses such as staff costs and any unforeseen costs such as broken machinery, damaged stock etc. and be aware of any payments to be made in early January.
Chase up any outstanding invoices
At this very busy time, it is easy to allow chasing outstanding invoices to fall behind, just when you need the cash. To make sure you have the most cash available to see you through the festive period, you should chase up all outstanding invoices.
It is not only beneficial for your Christmas budget but it puts an end to any ongoing financial situations before the start of the New Year. If you don't already have a good regimented invoice collection system in place perhaps now is an ideal time to start.
If you are struggling to chase up outstanding invoices from clients or you are constantly stuck waiting for payments, it may be worth considering setting up an invoice discounting or factoring facility.
Inform suppliers
Keep suppliers informed of your Christmas period operating times, final delivery/postage dates and any issues with payments or stock. Christmas is a busy and stressful time for everyone so communicating effectively with your suppliers will not only lessen the stress for them but for you too.
Make people aware of any changes to your business starting in the New Year. In terms of payments for orders, you will need to ask suppliers in advance for extended credit if you know that you will need to pay your invoices and liabilities later than normal. Communication is key for businesses and even more so at this extremely busy time of year.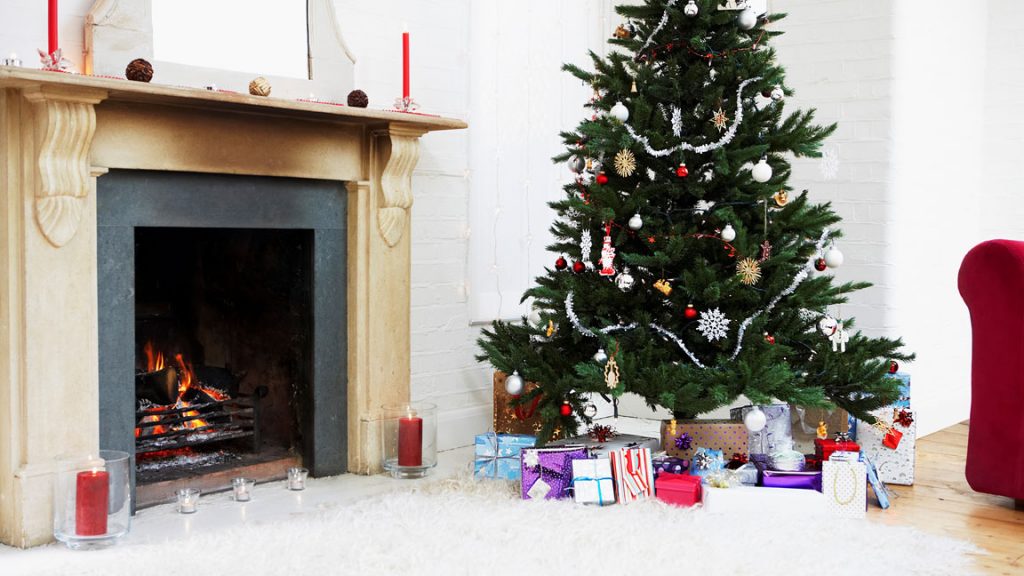 Make sure you have enough stock
When you are selling lots of stock over Christmas, you need to make sure you have plenty of stock ready and waiting to go. The last thing you want to do is run out of stock, especially popular Christmas items like the must-have toy, as you are almost certain not to make the most of the profit that could be made. If your stock is perishable you need to take into account storage capacity too.
Ordering early (usually around summer for items that need to be shipped to you), putting together projections of sales for the festive period and taking into account shipping times will help your business to have all the stock it needs.
If you are looking for some inspiration on how much to order for Christmas, look at last year's sales figures or if this is your first Christmas, order a moderate amount of stock but make sure you have a good relationship with your suppliers to get any close to Christmas deliveries on time.
Hire more staff
Many businesses can only cope with the Christmas period by hiring more staff. The number of temporary seasonal jobs in the UK rises year on year and there are many different types of jobs on offer.
As there are so many different types of temporary jobs on offer, from delivery drivers to bar staff, post office staff to shop assistants, you will need to start hiring early to keep up the level of service your customers are used to.
Hiring extra staff can be costly but the costs of not getting products made, not having enough staff to cover extra shifts and not getting deliveries out on time is higher than the cost of temporary staff wages.
Be prepared to pay for overtime
During the Christmas period it is very likely that you will need to ask your staff to work longer hours in a bid to have enough staff available on shop floors, in restaurants, pubs etc. Longer and more unsociable hours means a higher wage bill for your company as you may have to pay more than a worker's normal salary for time and a half or double time for evening and some weekend work.
This is something you need to take into account when you are planning your business finances for the Christmas period. But it is important to budget to ensure service levels do not suffer in busy periods.
Keep customers informed
In order to have a successful Christmas you should make sure your customers are informed of everything they will need to know if they are going to use your services. Your opening times are particularly important to let people know about, especially over the week surrounding Christmas and New Year when opening times can be reduced.
Keep people aware of the items you have in store, use social media so customers can ask questions and make sure you promote offers effectively as they could boost sales even further. Also, inform people as early as possible of final delivery dates and whether they comply with Royal Mail Christmas delivery dates or are earlier or later.
Have a Christmas makeover – in store and online
The best way to get your staff in the spirit and let your customers know that the festive season is upon us is to have a makeover. Decorate your store, allow for Christmas decorations in the office or warehouses and give your website a refresh for the new season.
As soon as the decorations are up, it is time to start focusing on fulfilling those last minute orders, piling the Christmas stock on shelves and alerting customers of what you have on offer through seasonal content on your website, in e-Newsletters or through social media. Also, don't forget to take them down in January!
It is very important for businesses to plan effectively for the Christmas period to make sure they are as prepared as possible for any eventuality during the busiest few months of the year. These are just some of the areas you should look into planning and it is always worth planning as far in advance as possible for your business.